Crowns
We can craft whatever you might imagine. Handmade wedding crowns from corals, German silver, oxidized bronze, black tea, beeswax, dried fruit, fresh flowers, and porcelain seeds, real flowers dipped in gold and silver, velour.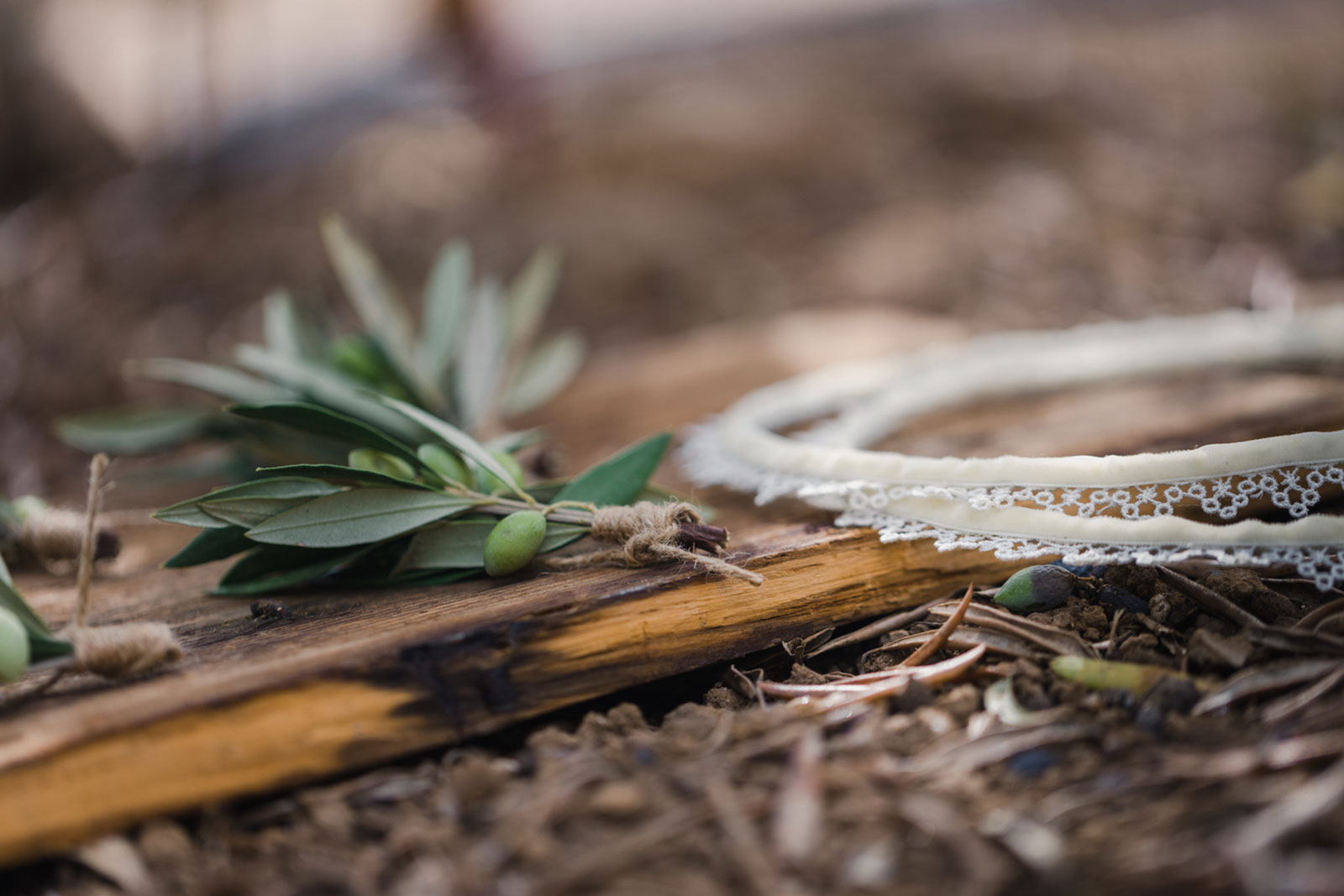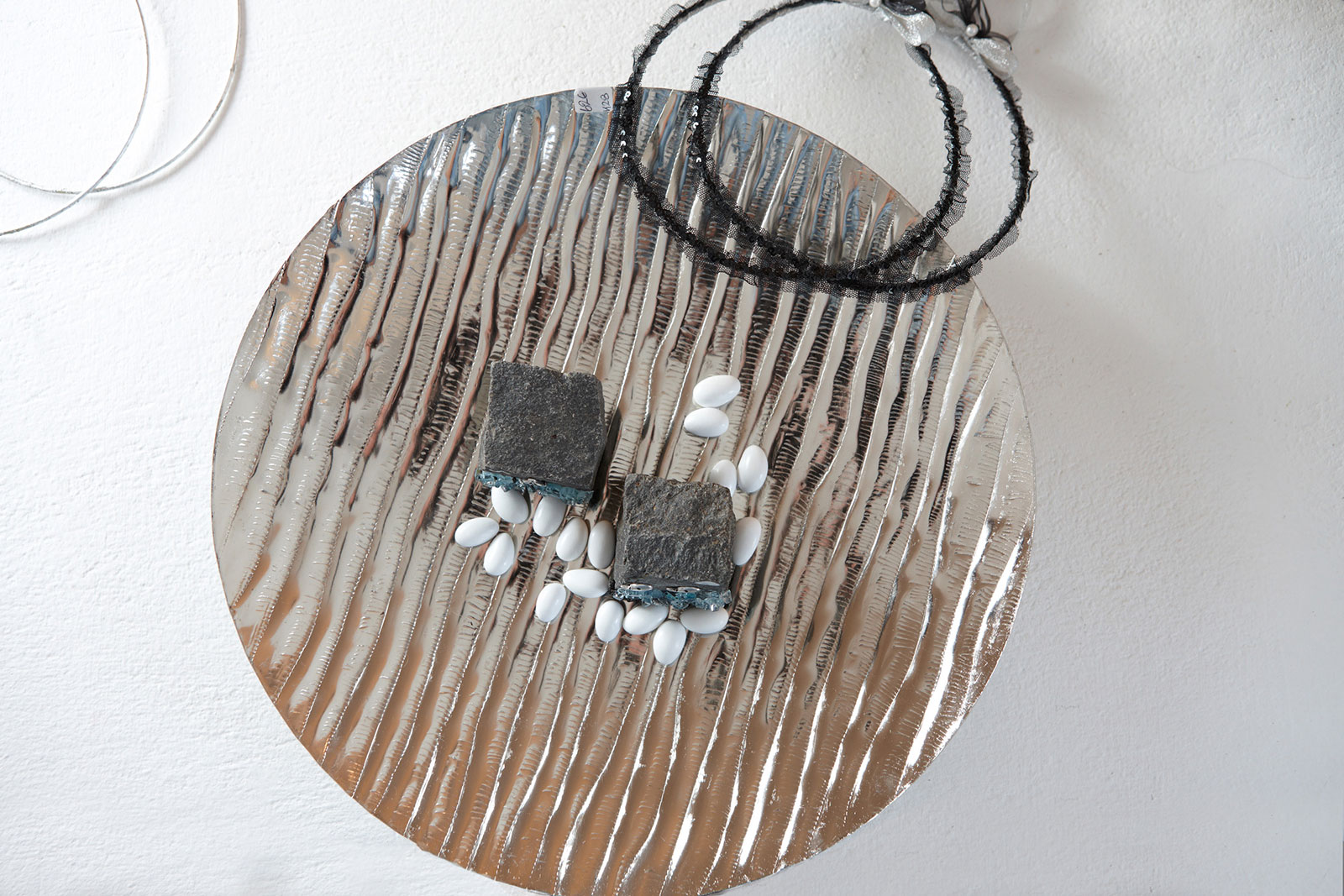 Bridal Bouquet
Fresh cut, sweet-smelling flowers. Fresh sage and Cretan herbs, rare orchids and exotic peonies come together with silken and velvet ribbons, corals and pearls that match with every wedding style.
Hair accessories
Choose between a variety of hairpins, wreaths, headbands, a comb made from silk or velour , feathers, Swarovski, fresh or silk flowers or describe to us what you wish and we will make it … Wholesale and retail.
Candles/Lambades
Airy cotton gauze, silk chiffon, luxurious velour, seashells and driftwood, twine and pearls, velvet, plane tree leaves, pomegranates, Cretan herbs and seeds decorate your wedding candles and lambades with arrangements lasting through time and memorizing your wedding forever.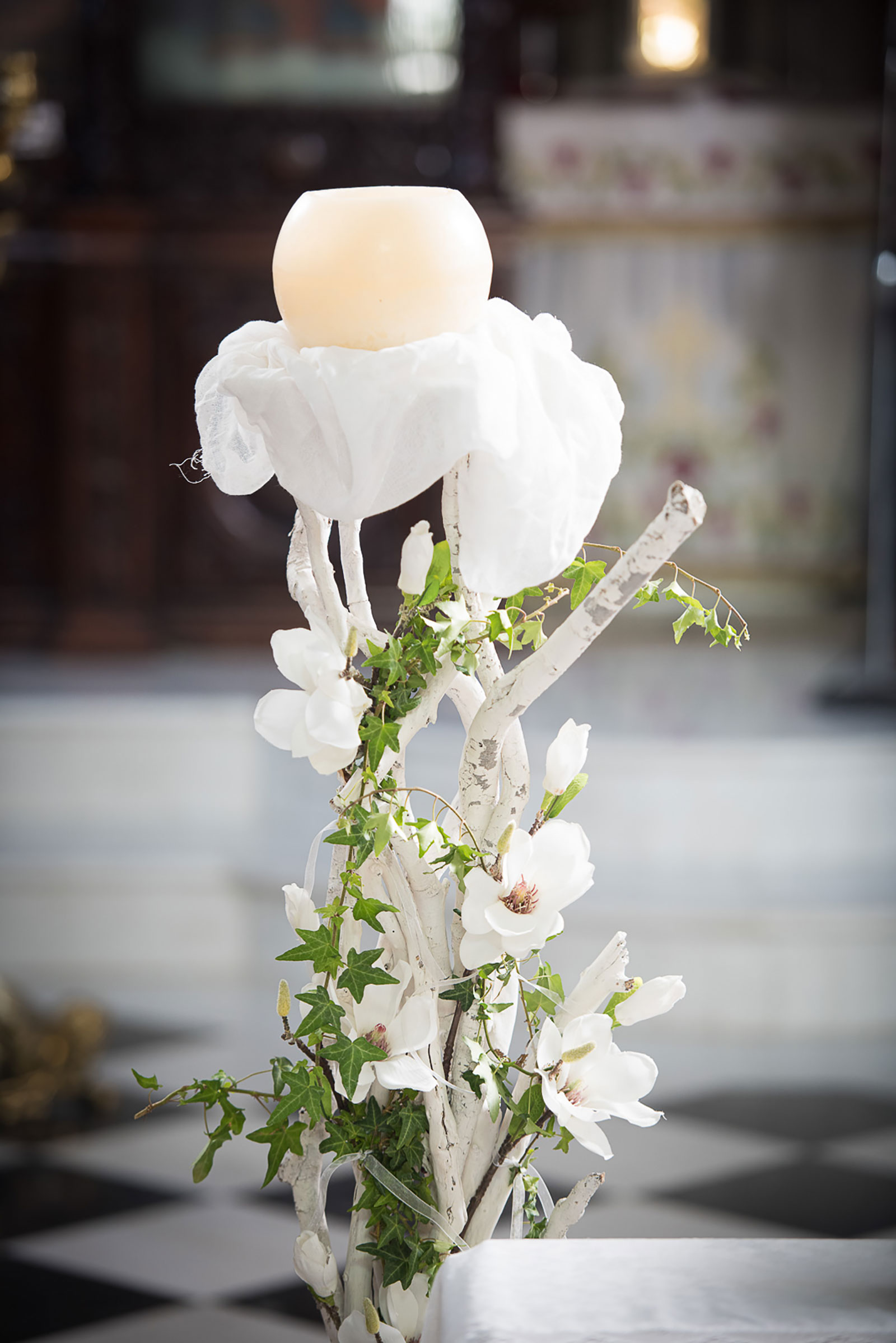 Wishes Book
Keep your friend's wishes alive forever in a wishes book! Books with handmade paper, recycled paper, wooden box, wooden book covers, decorated with sackcloth, velour, silk and lace.
Trays-Crystals:
Chose for your wedding!!! Unique handmade crystals with matching wedding ring pillows and wonderful wooden trays of our own making. We craft trays from stone, old wood and driftwood combined with rope, lace, seashells, straws and lavender. Wholesale and retail.
Unique Wedding Favours
Simple and exquisite materials with art and imagination we create the gift you are going to offer to your guests, a beautiful memorabilia of your wedding. Let us know about the style you want and your price range and we will craft it just for you. Vintage, sea-themed favors and olive branches, Cretan herbs, cinnamon, organic Cretan olive oil favors, Greek Eyes favors, seashells, handmade ceramics